Defining "delicious" on Farmer's Table Wine Trail
"First stop was the Robller Vinyard, just outside of New Haven. I got my ticket punched and picked up the small glass that I would carry around to different wineries for the wine I would be pairing with my entrees. Since this was the first stop at about 10:30 a.m., the traffic was light, but I already had an appetite…"
Röbller Will Unveil Commemorative Wine — For Franklin County Bicentennial
"Röbller Vineyard in New Haven will unveil its Franklin County commemorative bicentennial wine — the 1818 Franklin County Reserve — at the Franklin County Bicentennial opening ceremony, to be held at…"
Röbller Winery Named Best in Mid-Missouri
"Röbller Vineyard has been named best winery in mid-Missouri by readers of Feast magazine in the publication's annual Feast 50 issue. Röbller is a member of the New Haven Chamber of Commerce. Over 100,000 votes were cast by Feast readers in the seventh annual Feast 50 Awards…"
The Wine Life: What I'm Drinking Now
"Jerry Mueller, the couple's son and the current winemaker, uses his background in French winemaking when approaching Missouri wines. Primarily, he considers them to be "terroir-driven," meaning he relies on the influence of the terroir and farming on the grapes, then takes a fastidious, minimalist approach in making the wines…"
Winery: Röbller Vineyard & Winery
"Nestled in the verdant hills of New Haven, Missouri, family-run Röbller Vineyard & Winery makes European-inspired wines with regional grape varietals such as Norton and Vignoles. Visit the cozy tasting room and gift shop to sample the full wine list, including the summer-perfect dry rosé made…."
2018 Hermann Wine Trail – Berries and BBQ
"Every year, my wife and I look forward to the Berries and BBQ part of the Hermann Wine Trail. This year was no exception. The weather was overcast on Saturday so it made sitting outside such a great treat! Each of the wineries prepared a delicious Berry / BBQ treat and paired it with one of their…"
Our lab watched the Solar Eclipse in Röbller Vineyard Winery
Photo from the August 21, 2017 solar eclipse when Chen Ultrasound Laboratory watched the solar eclipse at Röbller Vineyard Winery. "Our research laboratory combines engineering, biology, and medicine to develop ultrasound techniques…"
Röbller Vineyard Winery keeps the focus on technique and terroir
Robert Mueller's first venture into wine started in his garage. "I made my first batch with my dad. We had a little two-door garage and people would walk by like 'What the heck are they doing?'" Despite the weird looks, and plenty of bad batches, Robert kept working…"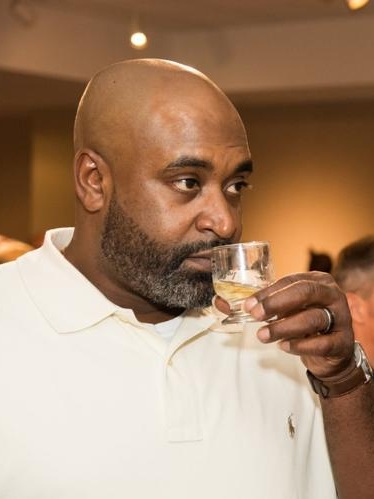 iParty: St. Louis Post-Dispatch Pour and Play
"Eric Rogers of St. Louis samples a wine from Robller Vineyards & Winery of New Haven, Mo., at the St. Louis Post-Dispatch Pour and Play event, at The Magic House in Kirkwood, Mo., on Thursday, August 9, 2018. Photo by Micah Usher."
A guide to the Wild Bacon Wine Trail
"According to owner Jerry Mueller, the winery will be serving a Bacon Cheese and Chive Drop Biscuit with Bacon Honey Butter paired with their Vidal Blanc. He says the biscuit has a sweetness to it that's complemented by the bacon chunks and a little bit of parmesan cheese…"
Top 10 Wineries And Breweries Near Hermann, Missouri
"A vineyard with a view, Röbller Vineyard & Winery endeavors to be more than just your local wine producer. To that end, they welcome people in to wander around the vineyards, try the wine, and just relax in the idyllic setting. The owning family also finds their…."
Undiscovered Wine Regions Of North America
"The first one on the Trail is Röbller Vineyard, which is also one of my favorites. I love the family-run feel, the gorgeous views over rolling green hills, and their devotion to the earth: "We didn't make this land," notes proprietor Jerry Mueller, "we're just tending to it." With eighteen acres of vineyards…"
America's Wine Heartland | Hermann | Missouri
"15 minutes out of town by car, you'll find Bommarito Estate Almond Tree Winery and 10 minutes further on,Robller Vineyard & Winery. Both have a range of wines. Robller makes some nice whites, both dry and sweet. Bommarito's adept winemaker, Cathy Bommarito-Manley…."
Lightning at Röbller Vineyard Winery
"I was on my way to shoot the sunset at a nearby winery, and now it looked like instead I would get to shoot a Midwest summer thunderstorm. I glanced at the radar and saw that the storm was coming from the west. PERFECT! The winery had a gorgeous western view that would now include a massive thunderstorm…"
St. Vincent: Missouri's Mystery Grape
"Unlike most other hybrid grape varietals found in Missouri, St. Vincent's parentage is largely unknown. Winemaker Jerry Mueller at Robbler Vineyard and Winery says there are some who believe it comes from a spontaneous and natural hybridization of Chambourcin…"
The Abundant Grapes that Make Missouri Wines
"Here in New Haven, Robller Vineyard and Winery has been growing grapes for wine since 1988 with the intent to create soft, young wines, rich with fruit qualities. Their fermentation style earned them the Missouri State Wine competition's Best of Show honor in 1993 with their 1991 Norton…"
Röbller Vineyard Winery: Enjoying a day in Missouri Wine Country
"For those visiting the area, this winery combines traditional midwestern wine methods with a European approach with some nuances of California style. For the more sophisticated wine aficionado, this is an excellent union bringing complexity and structure to one's…"
Exceptional Equestrians Of The Missouri Annual Wine, Dine, And Whinny
"This Saturday the Exceptional Equestrians of the Missouri Valley's (EEMV) Annual Wine, Dine and Whinny will be held at the exquisite Robller Vineyard in New Haven, Mo. There are a still a few tickets on sale for one fundraiser you will…"
"Robller Vineyard Winery is a quick trip outside the Hermann Missouri area. Since their first vintage in 1990, Röbller Vineyard has experienced many successes. Their quaint tasting room has become home to an array of awards from local and national wine competitions. They are quite proud of the Best of Show and first ever Governor's Cup…"
A wine and culinary tour of Missouri's Rhine Valley
"On the ride to the winery, Jerry Mueller, president of the MRVA, spoke of the resolve to preserve and enhance heritage, culture and tourism of the area through agricultural products, art and historical sites. In addition to helping coordinate events such as this one, Jerry also is a winemaker and family…"
Robller Reggae Sunsplash Festival going on right now – Jamaican cuisine, music, and great time
"It's a beautiful day to spend at Robller Winery located in New Haven, MO. They are having their annual Reggae Sunplash festival today. Jerry Mueller said, "This is the 18th year we have had this festival. We have authentic….""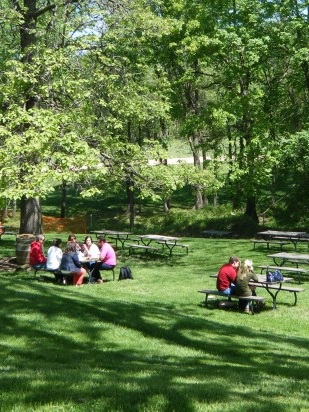 Exploring wine (and more) in Hermann, Mo.
"At the top, you'll find a small tasting room — manned by winemaker Jerry Mueller, the owner's son, the day we visited — and a long sweep of lawn perfect for picnics and kite-flying. Special events include barbecue and live blues music June 23-24 and reggae music and Jamaican food…"
New Haven Graduate Recalls His Work With Missouri Friends of Folk Arts and the Frontier Folklife Festival
"In the back corner of the banquet room at Röbller Winery in New Haven, musicians who had pulled chairs into a circle for an impromptu jam session had drawn a crowd of people who were…"
Missouri's 'Rhine Valley' launches winery promotion
"The prizes will be awarded during the Meet the Missouri Rhine Valley Fall Fare, 11 a.m.-4 p.m. Nov. 5 at Robller Winery in New Haven. The event will feature artisans, vintners, food producers and entrepreneurs from the area, and admission is free. You do not have to be present to win a Passport prize…"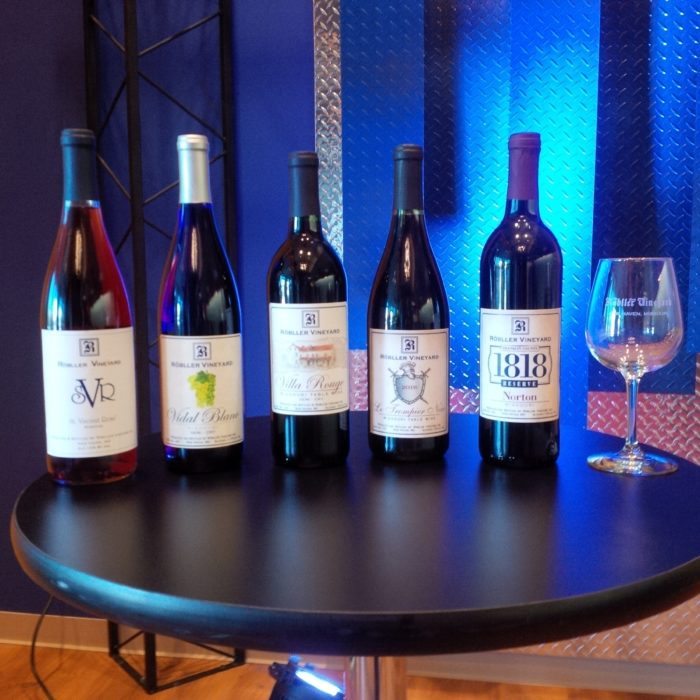 Röbller Winemaker Jerry Mueller Talks About 1818 Franklin County Reserve Wine On Fox 2 St. Louis
Röbller Vineyard To Unveil Commemorative Franklin County Bicentennial Wine On March 9
"Röbller's 1818 Franklin County Reserve is the result of a three-year project by winemaker Jerry Mueller. Mueller, a member of the Franklin County Bicentennial committee…"
Röbller Vineyard Voted Best Winery In Mid-Missouri By Feast Magazine Readers
"Röbller Vineyard received the top honor out of a list of 15 wineries in the mid-Missouri region, which includes Columbia, Jefferson City, Augusta, Hermann, and surrounding areas…"